Vietnam Escapade, your specialist in Halong Bay
We are a Franco-Vietnamese family and we live in Halong.
We work as a family and we believe that a small team will be much closer to you, your hopes,
your wishes, your questions and your willingness to have a enjoyable cruise on Halong Bay
or a trip to Hon Gai.
Our agency VIETNAM ESCAPADE offers a complete range of cruises on Halong Bay.
Discovery of the bay : 2 days / 1 night
Wonders of the bay : 3 days / 2 nights
Pleasures of the bay : Private junk cruise of 2 or 3 days.
We advise you to be vigilant with the offers at low prices. These are often cruises whose services are "doubtful" and worse, the safety and rules imposed by the local authorities, not always respected.
We also advise you to be vigilant with the agencies,  proposing a multitude of junks of different companies.
Environmentally conscious, you will be the only passengers visiting Halong Bay to sail on junks using biofuels.
Standard junk : Traditional junks of 13 cabins all with air conditioning and a private bathroom.
Superior junk : Junk of 21 cabins with reversible air conditioning and a private bathroom. Double, triple and connecting cabins.
Luxury junk : A 30-cabin luxury junk with a private balcony, a junior suite and a presidential suite. French speaking management a.
Private junk : Small junks with 2 cabins for a maximum of 6 people. Refined and elegant decoration.
We make every effort to listen to your questions and to provide an answer adapted to your questions both before and during your trip.
Our experience allows us to advise you on your trip.
We bring as much clarity as possible, a response to all your mails, and this as quickly as possible.
We wish to be vigilant about the services we have defined in our quotation and the smooth running of your stay.
We regularly check the providers with whom we work.
We consider it's very important to offer a personalized service
Our goal is that you have only one regret: Not wanting to go back home!
In a few words…
By staying in the city of Halong, we wish to stay focused and specialized on cruises.
Our activity was born in 2010. At the source is a failed cruise, on a dirty junk, in the doubtful general state, deceits on the route and deplorable performances that pushed us to think so that our experience is Useful to future visitors to Halong Bay.
As a result, we have sought and found a partner capable of making you live a cruise that will remain in your memories. Our partner is a serious, competent, well organized and respectful company of the passengers on board the junks. We are pleased to have been able to contribute to the success of the stay of those who have honored us with their confidence and who have returned enchanted.
We are pleased to provide you with a real welcome service, both at your arrival at the Halong pier and at your landing at the end of the cruise.
If you choose to trust us for visiting the city of Halong (Hon Gai) we will welcome you, not as customers but as friends.
Whether you are a lonely traveler, a couple, a family or a group of friends, we will always be available during your stay in Halong.
Our only goal is that you have only one regret: To leave Halong.
Marc, Hai, Hung.
We are recommended by the Guide du Routard, the Petit Futé, the guide Hachette évasion.
Years 2013 – 2014 – 2015 – 2016 – 2017.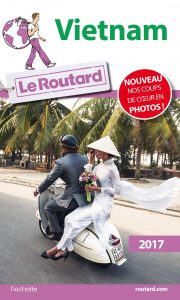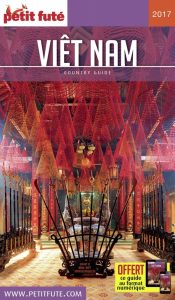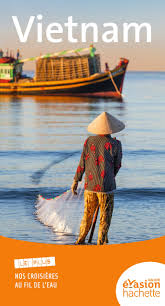 We are more than happy to show you all the splendors of Halong Bay.